|
No Comments
Our digital team has a number of ways of keeping its tools sharp so we can continue to provide excellence in online communications to our clients – from website design and development to search engine optimization to social media strategy. In order to keep on our toes last week, we attended meshmarketing in Toronto to hear from some of the freshest and smartest in online privacy, Facebook marketing and community management, among other topics.
Our digital team is very busy and looking for some smart cookies to join the crew, so we thought, "A conference full of smarty pantses in the digital industry? Let's break out the Office – we mean Recruiting – Ninja!"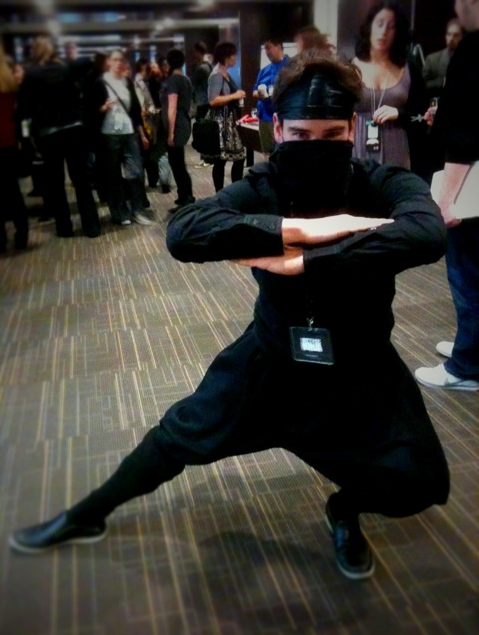 Armed with High Road-branded ninja stars, the Recruiting Ninja was seen somersaulting around the halls of meshmarketing, stealthily setting his targets for Digital Ninja recruits. One even claimed it was the coolest pitch of the day. Thanks, Gary Edgar!
So, if you received a ninja star at meshmarketing, please get in touch! Check out our digital positions available, drop us a line at careers@highroad.com and join us at the agency Marketing Magazine nominated for Agency of the Year!