|
No Comments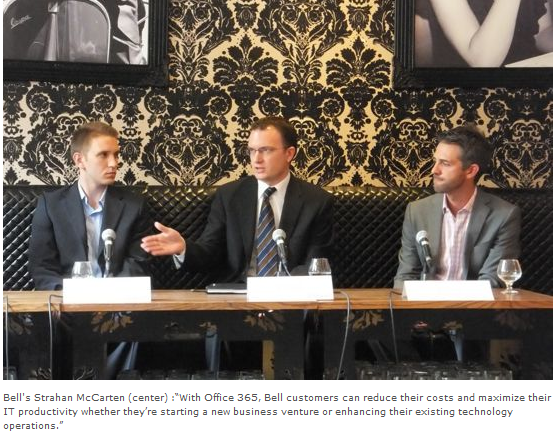 Long gone are the days when an office consisted of fixed real estate, a desk (and a desktop), boardrooms and cubicles. The new office reality of the 21st century includes coffee shops, bedrooms, airport lounges…even taxis! Developments in technology are enabling an agile, flexible and connected workforce irrespective of a shared office space.  Today's worker can remain productive and make fruitful contributions to any organization no matter where in the world they may be.
On Tuesday June 28th, High Road worked with Microsoft Canada to host the launch of Office 365, a cloud productivity service targeted to small and medium sized businesses, at Atelier Café in downtown Toronto.  The upscale coffee shop provided the ideal backdrop for the event, representing the ever-expanding definition of "the office." With Office 365, popular staples like Microsoft Word and Excel are now available as a cloud-based service. Because the software is accessed through the Internet – the "cloud" – and is stored on Microsoft's computer servers, rather than a company's own servers, it allows businesses to use popular programs and access files from just about anywhere. The service also brings incredible cost-savings, allowing businesses to follow a pay-as-you-go rent model rather than investing in expensive IT infrastructure.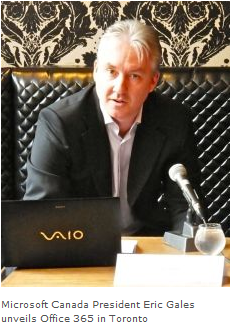 To celebrate the arrival of Office 365 along with the successes of local businesses, High Road invited media to demo the service, interact with an expert panel of customers and enjoy 1:1 interviews following the event. With top tier media in attendance, the event showcased the voices of Canadian SMB beta users along with Bell Canada and Microsoft President Eric Gales to demonstrate the value Office 365 brings to the market.  The event was complemented by valuable research commissioned by Microsoft Canada which examined Canadian SMBs' attitudes towards growth, technology and cloud adoption.
The end result? Widespread coverage in both national newspapers and industry trade magazines promoting cloud adoption, along with tremendous exposure for the local businesses involved.
There's no doubt about it: High Road is on "cloud 9"!