Failure is fuel for success, says Microsoft's innovation guru Bill Buxton
No Comments
|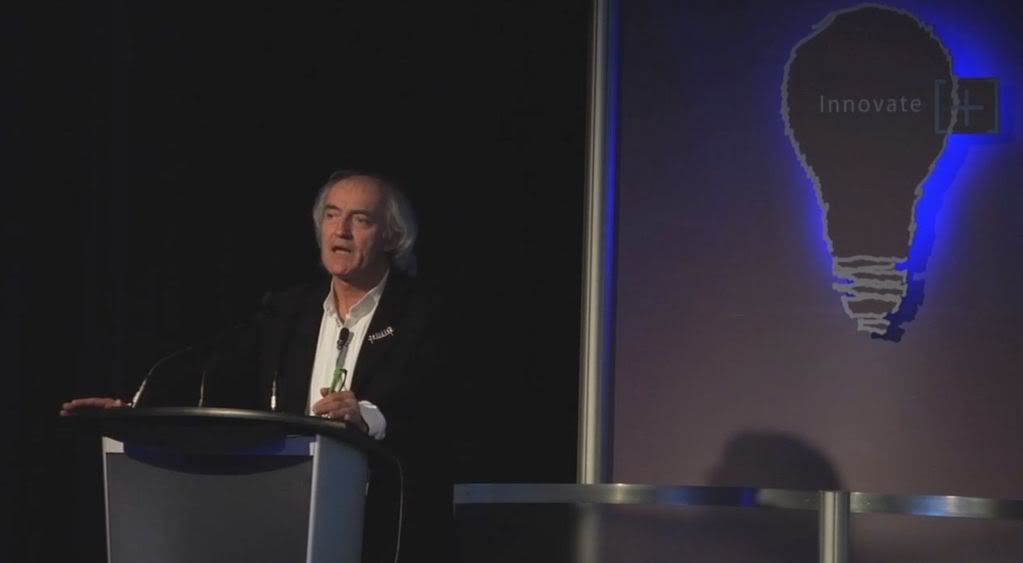 "Mistakes are important. If your best people are always succeeding, fire them because they are not pushing their limits yet."
You can't get much more provocative than that.
Those were the stimulating words of one Bill Buxton, the celebrated Canadian researcher and an IT visionary when it comes to thinking about the power of innovation and turning ideas into action.
The always passionate and animated Buxton recently spoke at the Microsoft Innovate Plus  event in front of more than 100 Canadian IT decision makers at the swanky TIFF Lightbox facility (the official headquarters of the Toronto International Film Festival), and High Road was on site to hear what he had to say.
As principal researcher for Microsoft, he takes a vendor-agnostic view to technology and is a persistent advocate from innovation and design. Buxton notes that good UI design is as much an expression of culture and history rather than tied to a single company.  No slouch in the futurist department, the Queen's University grad is primarily known as the father of multi-touch interface, having pioneered working systems that leveraged the technologies more than two decades before touch devices such as the iPhone arrived on the scene.  
"Any technology that is going to have significant impact over the next 10 years is already at least 10 years old," Buxton explained. He also recalled using computer mouse back in 1980 – well before it became synonymous to the computing experience.
He termed these as textbook examples of "the long nose of innovation" – the idea that "new" technologies do not grow out of a vacuum and that the bulk of innovation behind any overnight success-type technologies actually occurred well before the product reached the tipping point and critical mass.
He referred to upcoming iterations of the Microsoft Surface multi-touch interface platform designed to transform how people interact with digital content – and should be ubiquitous within homes in the next few years.
For the IT executives in attendance, Buxton dispensed bon mots of wisdom. The important takeaway was his position that the innovation process is as much a journey as it is a destination. Even in tight economic times, IT decision makers need to speak the language of innovation, says Buxton, adding the firms that succeed will be the ones that continue to invest in innovation while growing the bottom line. 
When thinking about innovation and implementing new ways of doing things, never be afraid to fail, he offered.
"Success comes through repeated failures," says Buxton. "We always study the successes, but it's far more important to learn from our failures."